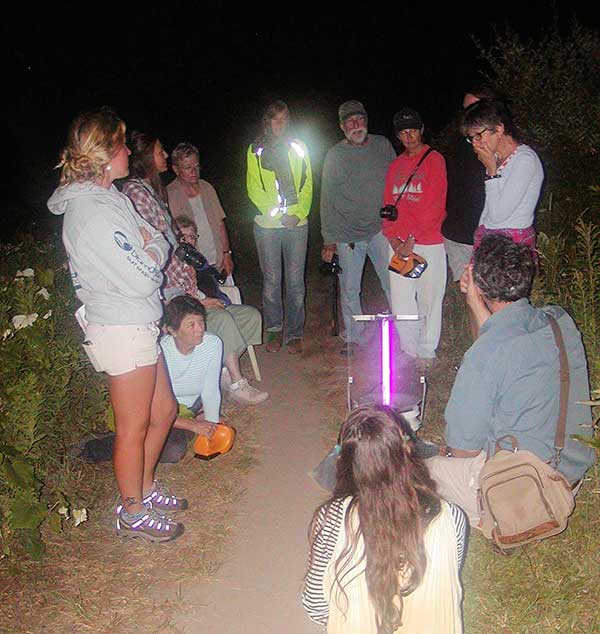 Lectures and similar "sit-down" programs are held several times a year at venues around Rhode Island.
Walks, workshops, and demonstrations give attendees a first-hand experience with particular aspects of natural history.
Members and friends mount exhibits in our offices of art inspired by natural history. Major exhibits open in conjunction with the annual Winter Open House.
When Lisa Lofland Gould, the Survey's founding executive director, retired, an endowment was raised to fund an annual event on native plants, her special expertise. The event is co-hosted with the Rhode Island Wild Plant Society and URI's Outreach Center.
. . . celebrates all the things we know because of natural history and the great natural history institutions around our state. Events coordinated across institutions raise the visibility of this important discipline.