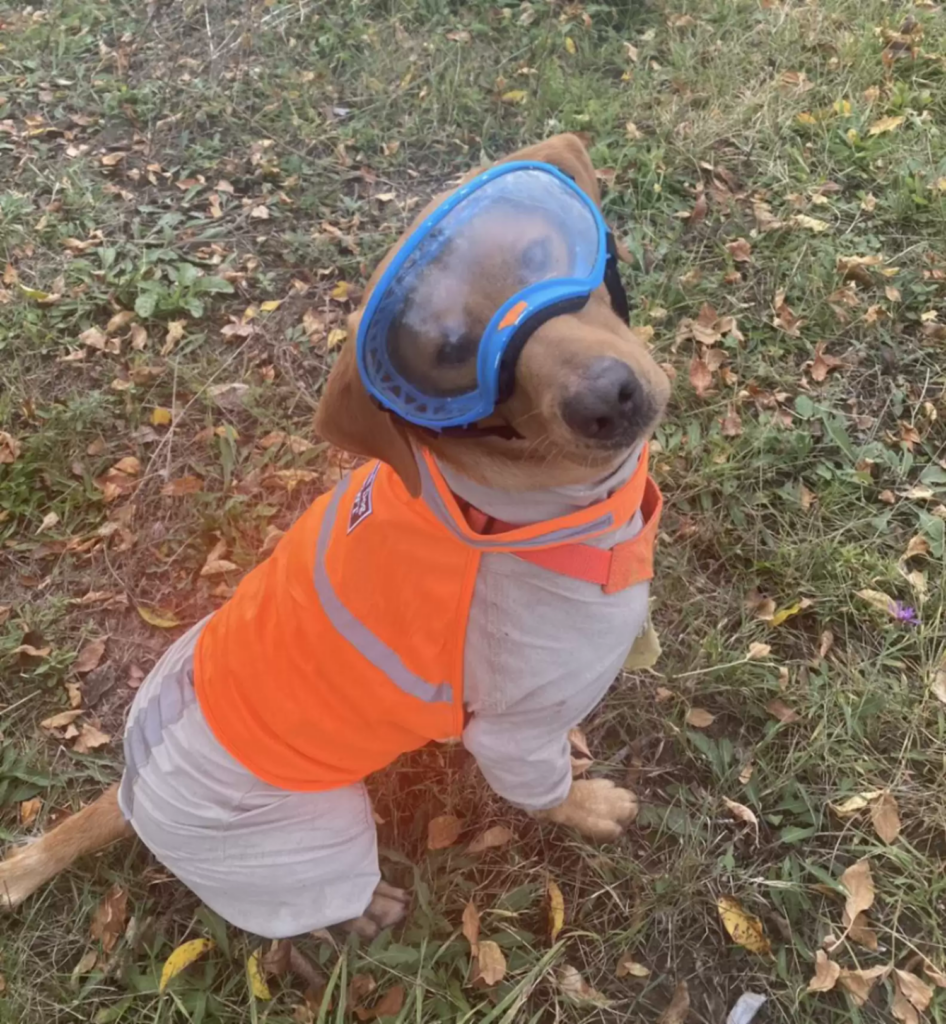 The Henry and Theresa Godzala Research Fund of the Rhode Island Natural History Survey supports research important to our understanding of Rhode Island's natural history (e.g. biota, ecology, geology, and natural communities and systems), especially research of potential importance but of small scale that might not otherwise be undertaken.
Pilot studies, investigations by avocational naturalists, or student research projects fall within the vision of the grants. Grant funds may be used for travel; the purchase of equipment, materials, or analytical services; and/or publication fees. The fund does not pay indirect costs (overhead).
A call for proposals, with full details, is issued annually in January and applicants are notified of the results in early spring. Subscribe to the Survey's e-news to receive future calls.
Created in 2019, the Godzala Research Fund honors Henry and Theresa Godzala, staff of the early NASA space program and lifelong supporters of science, and is funded by members and friends of the Natural History Survey.
About Henry & Theresa Godzala: Henry Godzala was born in Buffalo, New York, in 1925. He served in the US Army in Europe during 1943–45, after which he studied electronics at the University of Buffalo under the GI Bill. He and his wife Theresa moved to Florida in 1958 to take jobs with NASA at Cape Canaveral. Due to the classified nature of his work, his family knew few details of his duties, but it was known that he traveled extensively to NASA's tracking stations around the world. Theresa's career was as a secretary at NASA. They both retired during the late 1980s after taking part in a major portion of US space exploration history. To honor their supporting roles in science and their generosity, the beneficiaries of their estate have created a research fund at the Natural History Survey.
SELECTED RECIPIENTS
2023 Chris Polinski, Investigating the Movements and Habitat Selection of North American Wood Turtles (Glyptemys insculpta) in Rhode Island using GPS Telemetry
2023 Lauren Zane, Assessing reproductive costs of changing seasonality in the Rhode Island State Coral
2022 Deirdre Robinson, Identification of predators and protection of saltmarsh sparrow nests at Jacob's Point
2022 Katharine Harrison, Characterization of the wild bee community, visitation frequency and floral resource use of black gum (Nyssa sylvatica) in the NE.U.S.
2022 Julia Sirois, Canine surveys for wood turtles in Rhode Island
2021 Aaron Hunt, Moth community composition in urbanized landscapes
2021 Elizabeth Varkonyi, Floral preferences of Rhode Island bumblebee species
2020 Carolyn Decker, Habitat for hatchlings: tracking the movements of young endangered terrapins
2020 Charley Eiseman, Leafminers of Rhode Island
2020 Mark Mello, Survey of the barrier dune-affiliated moth community at two Rhode Island barrier dune systems