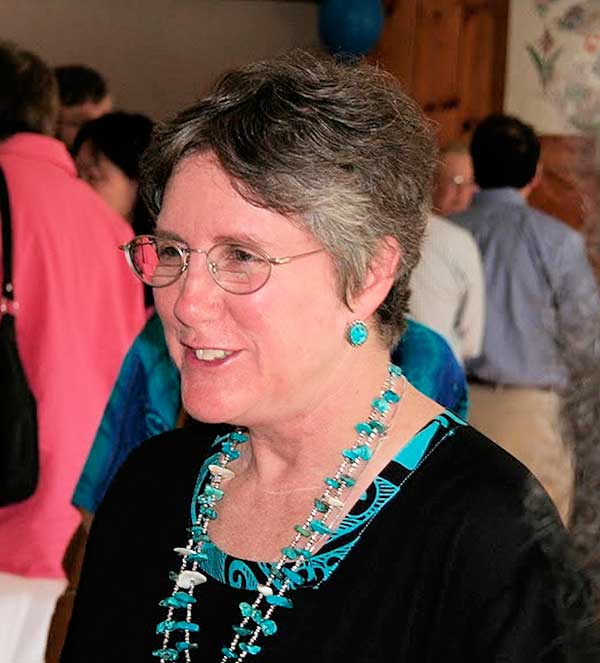 Lisa Lofland Gould was the first executive director of the Rhode Island Natural History Survey, a post she held from 1994 to 2004. Her accomplishments in education, the environment, and public policy, among many other fields, which improve our lives every day, are hard to overstate.
In the early days of the Survey, Gould researched other states' Natural History Surveys and helped define the mission and activities of our own. During her 10 years as executive director, she developed the Biota of Rhode Island publication series, the Rhode Island Naturalist bulletin, and a full calendar of annual public programs including the Ecology of Rhode Island conference, the Rhode Island BioBlitz biodiversity field day, and the Mark Gould lecture series. Gould also started and oversaw important Survey projects including the Ecological Inventory, Monitoring, and Survey program, the Biota of Rhode Island database, and the Rhode Island Invasive Species Council.
As Gould prepared to move to North Carolina in 2006, three organizations which owed her great debts, the Rhode Island Natural History Survey, Rhode Island Wild Plant Society, and University of Rhode Island Outreach Center, thanked her by creating a fund the proceeds of which support a regular public event such as a lecture, workshop, or seminar on the subject of Rhode Island's wild plants in her name. The initial fund was over $11,000.
The Lisa Lofland Gould Native Plant Program is an event such as Lisa herself might give–a talk, walk, demonstration, workshop, or seminar–on rare and endangered, invasive, or otherwise interesting or thought-provoking plants or plant communities in Rhode Island.
Lisa Lofland Gould Native Plant Programs:
2021 – Annie White: How Native Plant Cultivars Affect Pollinators
2019 – Rob Gegear: Ecological Pollinator Conservation: How do we Keep our Native Ecosystems Humming
2018 – Bill Brumback: Rare Plants of New England and their Conservation
2017 – Lisa Gould: Back to Our Roots: Being Wild About Wild Plants
2015 – Tish McGrail: Up Close & Personal with Native Plants and Pollinators: Garden Tour and Talk
2014 – Hope Leeson: Seed-cleaning Workshop and Salt Marsh Restoration Tour
2013 – Tim Boland: Connecting Corridors: Restoring Native Habitats One Native Plant at a Time
2011 – Arthur Haines: Flora Novae Angliae: Rhode Island
2010 – Chris Neill: Coastal Plain Ponds of Southern New England: Local Biodiversity Hotspots in the Face of Global Change
2007 – Lisa Gould: Exploring Plants at Nettie Jones Nature Preserve