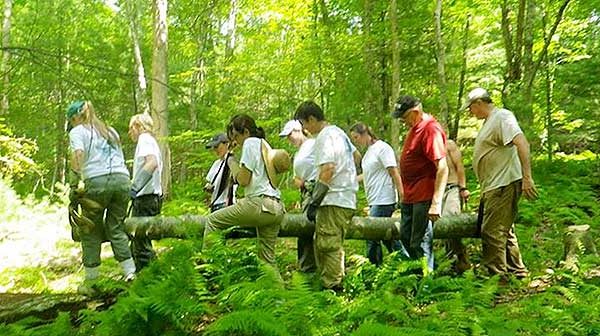 Sign up for e-news
With our e-news, you receive updates on events, programs, and other news emailed to you about monthly. Sign up or manage your preferences via Constant Contact.
Become a Member
We are a non-profit membership organization. Member dues provide most of the support for talks, walks, workshops, videos, and of course BioBlitz. Members:
are curious about the natural world
believe science is a valuable tool for learning about the world
share what they've learned with others
teach new generations about curiosity, science, and collaboration
Member benefits include the Rhode Island Naturalist bulletin in PDF form, direct mailings and email notices for events, discount registration to events, discounts on publications, t-shirts, and other merch, access to the reference library and tool loan program, voting privileges at the annual meeting, and the satisfaction of knowing you're contributing to better science and conservation in Rhode Island.
Membership dues may be tax deductible depending on your situation.
Attend an Event
We offer many events and programs, from walks to conferences and workshops to BioBlitz.
Volunteer
Volunteers give critical support for events, projects, and administrative tasks. Volunteering is a way to support the Survey mission even if you can't make a financial gift. To volunteer or to hear more about opportunities contact the office.
Gifts In-Kind (Goods or Services)
If you have something you think the Survey could use, please contact the office. Making a gift of goods or services is a way to support the Survey mission.
What does the Survey need right now?
The Survey is a 501(c)(3) non-profit and the fair market value of in-kind gifts may be tax deductible. Tax law specifies that the donor is responsible for acquiring an appraisal if that is needed.
Biodiversity Observations, Data, Archives, and Specimens
Documents & Photos: Plant lists, phenology notebooks, specimen records, field photos, fieldbooks, card files…they all contain irreplaceable records of Rhode Island's ecosystem and its history. A gift of natural history data or archives, in any format, supports the Survey's mission. Whether it is originals or copies, paper or computer files, we can integrate the information contained in your records into ours. More about the Natural History Survey's work on biodiversity.
Natural Historical Specimens: The Survey prefers not to hold natural historical specimens, and with very few exceptions, we cannot accept them. Nonetheless, old collections are irreplaceable records, and we are anxious to help find a home for your collection or an orphan collection you're aware of. Please contact the office about natural historical collections needing new homes.
Gifts of Appreciated Securities
Giving appreciated securities (stocks, bonds, real estate, etc.) directly to the Natural History Survey can be an especially tax efficient way to support our mission. The Survey has a brokerage account and can receive such gifts. If you are interested in taking this route, you or your financial advisor can contact the executive director for more information.
Planned Giving
As you contemplate the legacy you will leave as a scientist, conservationist, or educator, or as an interested community member, we hope you will consider making a bequest to the Natural History Survey in your will, trust, or other estate plan. A community informed by science conserves natural resources for the future. Your bequest will have a lasting impact.
Here is simple language that you can use in a will:
I, [name], of [city, state, zip], give, devise, and bequeath to the Rhode Island Natural History Survey, Kingston, RI, TIN 05-0478525, [written amount or percentage of the estate or description of property] for its unrestricted use and purpose.
If you would like more information about making a planned gift to the Survey, please contact the executive director.