Date: June 9-10
Location: Narragansett Indian Reservation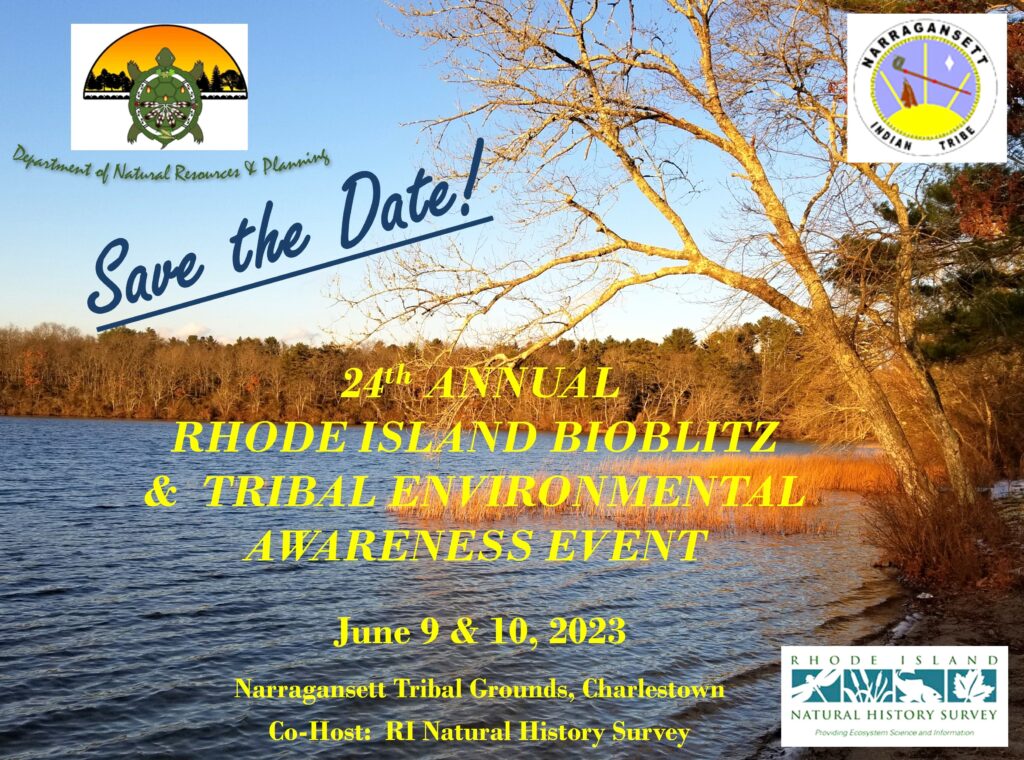 At the invitation of the Narragansett Tribal Office of Environmental Protection and Natural Resources Management, the Rhode Island Natural History Survey will partner with the Tribe to hold the 2023 RI BioBlitz on June 9 & 10 on Tribal lands in Charlestown, RI. The BioBlitz will take place on approximately 1,200 acres of mostly wooded land within the Narragansett Indian Reservation off Route 2 and Old Mill Road in Charlestown, with the event headquarters, called "Science Central," being located at the tribal meeting grounds on Indian Church Road.
Volunteers will be organized into teams searching for different forms of life including mammals, birds, plants, fungi, beetles, spiders, etc. Teams will include tribal experts on natural resources and cultural practices, as well as artists, all working to gather insights about the environment of the site.
Tribal land includes rare Atlantic white cedar swamp, biodiverse coastal plain ponds, and unusual pitch pine-scrub oak woods, as well as culturally and historically important landmarks and sites. It is mostly still undeveloped and significant biodiversity discoveries are expected.
The event runs for 24 hours from 2 p.m. Friday, June 9, to 2 p.m. Saturday, June 10. Pre-registration is required to participate. Overnight camping for registrants will be available.
Dates for orientation events and the opening of event registration will be announced soon. Watch this space!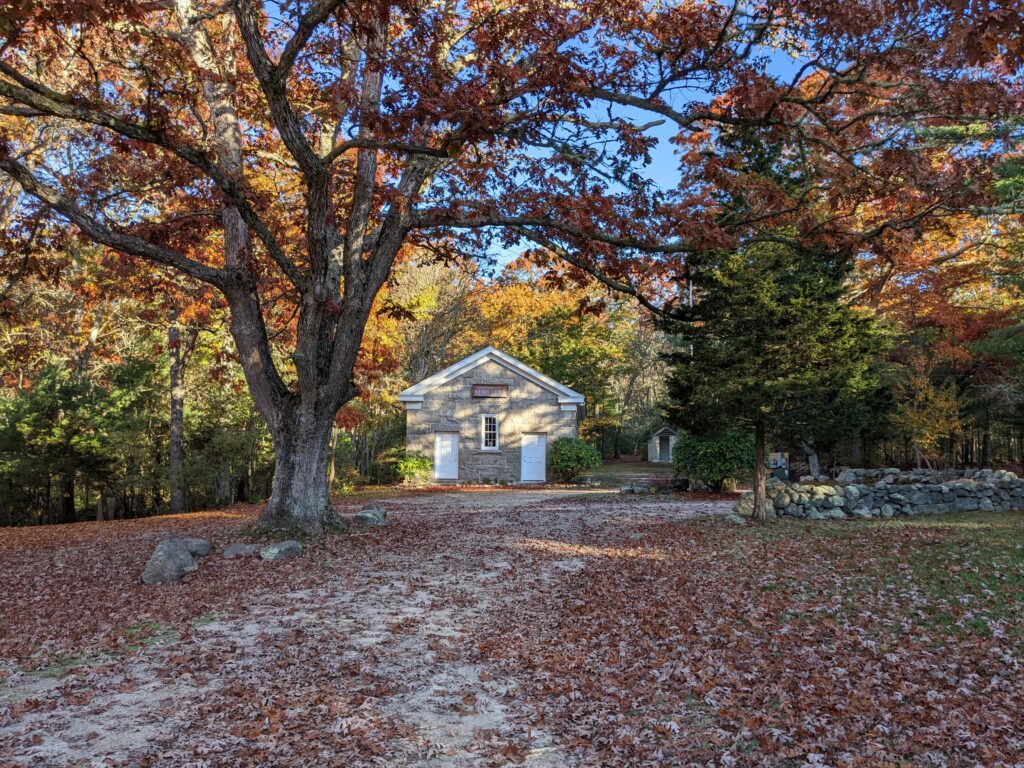 The Narragansett Indians are descendants of the aboriginal people of the State of Rhode Island. Archaeological evidence and oral history of the Narragansett People establish their existence in the region more than 30,000 years ago. Their reservation, which is usually private, covers more than 2,000 acres in Charlestown. The tribal Environmental Protection and Natural Resources Management Program protects the health and welfare of the Tribal culture, Community, and the natural environment by preserving, conserving, restoring, and enhancing the Reservation environment through the collection and analysis of high quality natural resource data and facilitating environmentally sound resource management, planning, policy development, and community outreach.
Our thanks go to:
Narragansett Indian Tribe
Narragansett Indian Tribe Community Planning and Natural Resources Department
Roger Williams Park Zoo
Largess Forestry