Date: June 9 & 10
Location: Snake Den State Park & Farm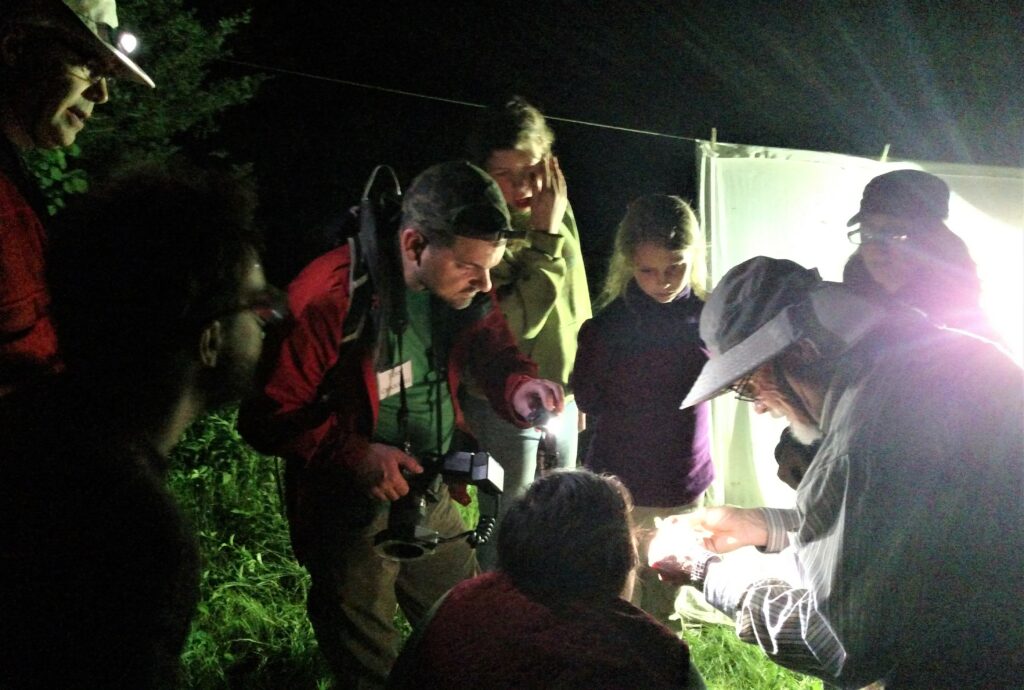 The Rhode Island BioBlitz 2017 came to Johnston on June 9 and 10, visiting 1,000 acres of forests, fields, bedrock ledge, streams, and even a small pond on the old Dame Farm and other historic farms between Greenville Ave. and Hartford Ave. and east of Brown Ave. Over the 24 hours, 213 participants identified 1,119 species.
Not surprisingly, given the big forest, the lichens and fungi did very well. The insects also did very well, with moths, beetles, and butterflies being well above average. We had a great ant team, thanks to Providence College professor James Waters and that produced 19 species including Tetramorium immigrans which was, curiously, found to be depredating the farm's seedling broccoli crop. The plants did well, though the dry forest along Brown Ave. wasn't nearly as diverse as the wetland along the powerline right-of-way that makes up the east boundary of the site. Efforts should be made to maintain open conditions there and to mitigate impacts of deer and invasive shrubs, both of which were evident.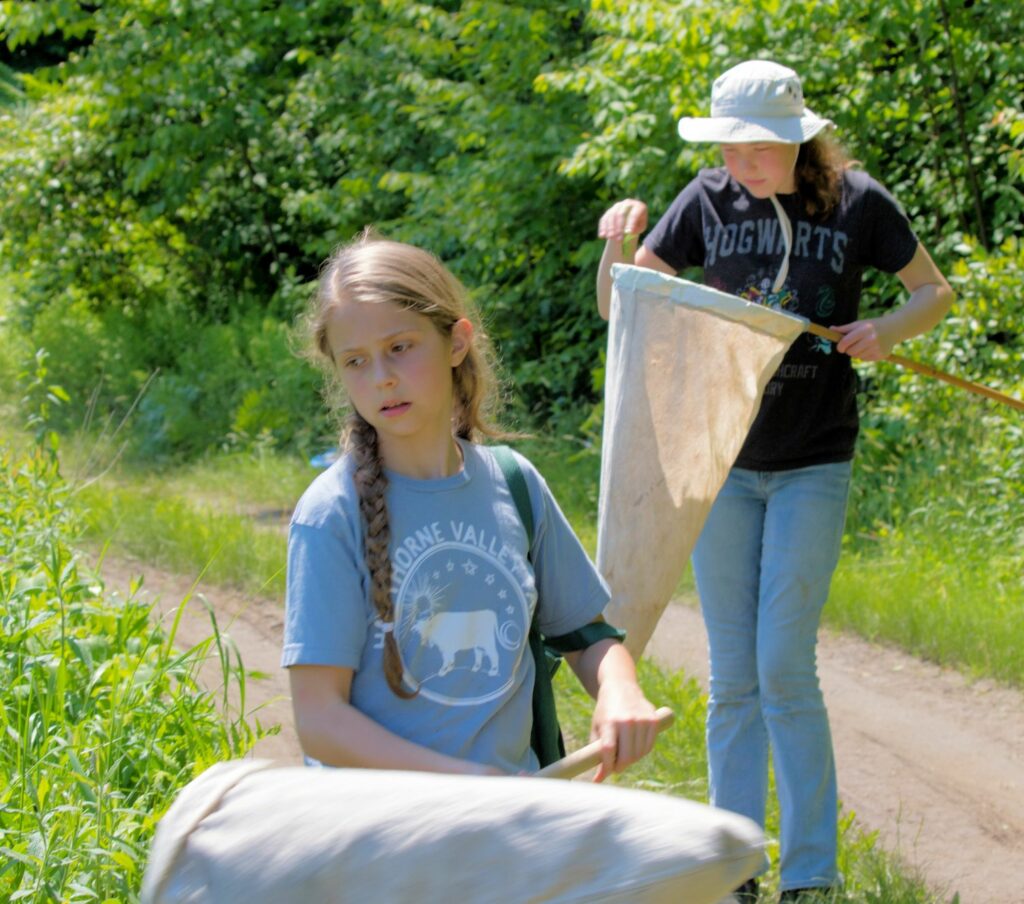 The Northern Rhode Island Conservation District was an amazing host and thank you to the farm tenants, including Wicked Tulips Flowers, who exhibited patience with this three-ring circus that had descended on their quiet parcels. The food was amazing, sponsored by local firm Lusi Construction in memory of its late founder Gus Lusi, who would have loved the event, and we were treated to olde time string music over dinner thanks to participants who brought banjos, fiddles, guitars, and mandolins.



Thanks to:
Roger Williams Park Zoo
Northern Rhode Island Conservation District
Rhode Island Department of Environmental Management
Largess Forestry
Rhode Island Beekeepers Association
Wicked Tulips Flower Farm
Addieville East Farm
URI Environmental Data Center
Read more about how Rhode Island BioBlitz works.
Read about other editions of RI BioBlitz.