Date: June 12 – 13, 2015
Location: Dundery Brook and Goosewing Beach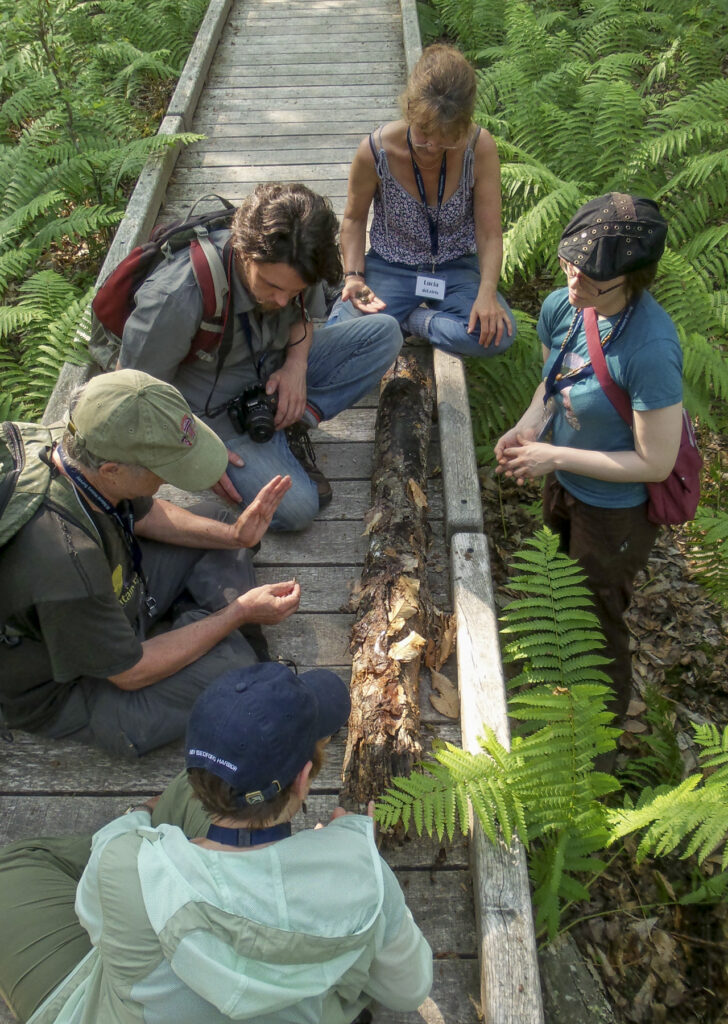 The 16th annual Rhode Island BioBlitz was held in Little Compton Friday, June 12 and Saturday, June 13, 2015. There were 215 participants, including once again a class from Central Falls. Over the 24 hour event, the count of species reached 1,203. Many interesting and unusual things were discovered. Particularly interesting was Rhode Island's first record of Gambusia minnow (mosquito fish), a non-native that appears naturalized in Bumblebee Pond. You can download the list below.
Two natural areas were investigated: a) The Nature Conservancy's fabulous Dundery Brook Preserve, with its boardwalk through forest and swamp to Bumblebee Pond, with the adjoining Ponderosa parcel of the Sakonnet Preservation Association; and b) The Nature Conservancy's incomparable Goosewing Beach Preserve, as well as terrestrial shrub and grassland habitat at the adjoining P.T. Marvell Preserve.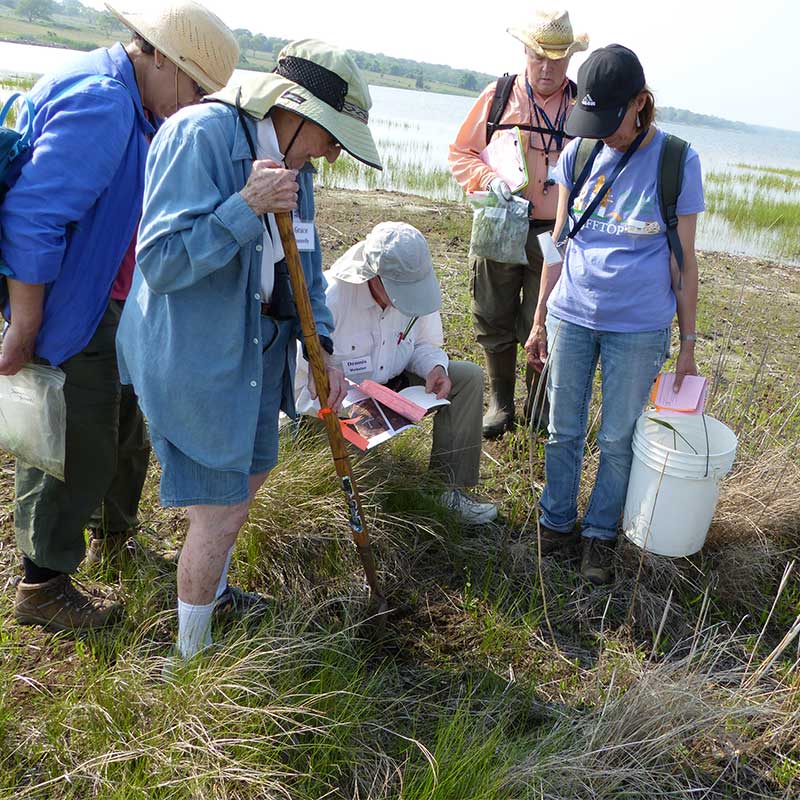 At Goosewing, we were fortunate to be able to use the Benjamin Family Environmental Center as a satellite Science Central. Though geographically remote to most Rhode Islanders, bioblitz showed that these areas are among the state's most notable conservation successes for their natural features and for the ways they connect nature and the human community.
Unlike other recent Rhode Island bioblitzes, this event also featured a program of informational and educational displays and demonstrations called Little Compton Nature Day, featuring Audubon Society, Roger Williams Park Zoo, The Nature Conservancy, and local garden clubs and conservation organizations. Science Central and Nature Day shared a field at The Commons, in "downtown" Little Compton. The weather was terrific, the first rainless Rhode Island bioblitz in years and years.
Download the written report as a PDF
Download a summary table of the findings as a PDF
Download the complete results as an Excel file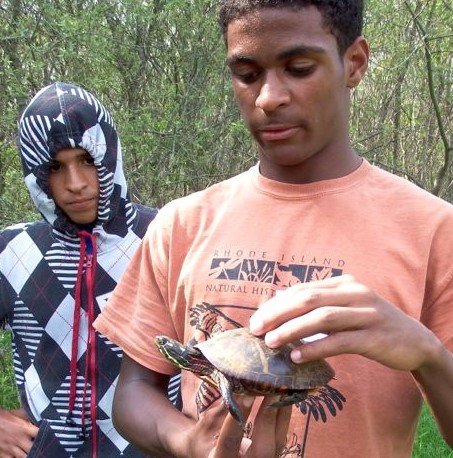 Little Compton is justly praised as one of Rhode Island's most remarkable and idyllic landscapes. Yet out on the coastal plain and remote from academic centers, Little Compton's characteristic habitats and biodiversity just aren't that well known. Hopefully BioBlitz changed that by attracting knowledgeable volunteer naturalists and catalyzing greater interest among residents.
Orientations: Prior to the event, there were orientations: Thursday, April 30, at Roger Williams Park Zoo, Providence, and Thursday, May 14, at the Community Center in Little Compton.
We are so grateful to our local hosts for the warm welcome we received:
The Nature Conservancy
Town of Little Compton
Sakonnet Preservation Association

Success was also due to the financial and material support of our sponsors. Thank you to:
Roger Williams Park Zoo
The Nature Conservancy
Largess Forestry
Simmons Cafe & Market
Fieldstone Gardens
Compton Catering & Clambakes
Wilbur's General Store
Moms Clean Air Force
Little Compton Community Center
Sakonnet Garden
Country & Coastal Properties
Hans & Darka Hawrysz
Judith & Murray Danforth
Sophie Danforth
Abigail Congdon & Joseph Azrack
Deborah E. Wiley
David & Louise Wechsler
Pamela Beck
Ted & Adeline Kurz
The Benjamin Family
All our events are powered by generous community members who believe in the power of first hand encounters between people and nature. We need financial support from individuals and businesses who understand that a healthy environment makes a successful community. Expenses for bioblitz include tents and facilities, printing, publicity, insurance, refreshments, and staff time, costs that are only partially covered by attendees' registration fees. To make a tax deductible financial contribution in support of Rhode Island Bioblitz, use RINHS's secure link above. Thank you.