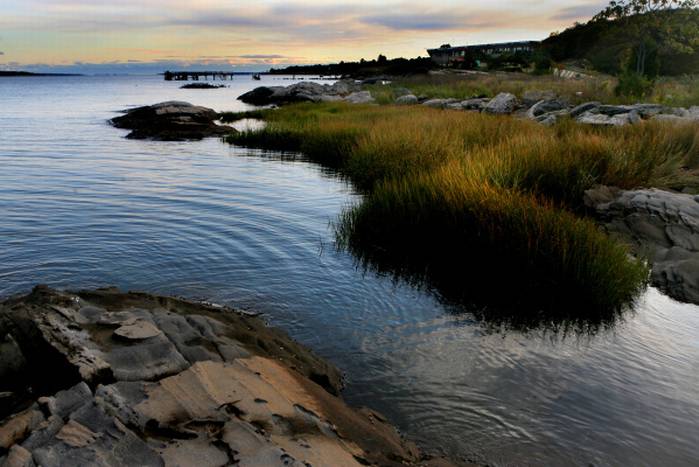 Date: June 13 – 14, 2014
Location: Rocky Point, Warwick
The Rocky Point site was a famous amusement park and coastal recreational community for over 140 years ending with it's abandonment in 1996. Throughout its history, a mix of "natural" habitats such as woods, marshes, swamps, rocky shore, and beach were part of the "get-away" ambiance that attracted millions of visitors, along with it's midway, with rides and food, dining halls, parking areas, and vacation cottages. But since its abandonment Nature has come back big time at Rocky Point and one goal of the BioBlitz was to see just how much and in what ways has regeneration and recolonization taken hold.
This was the smallest area to date for a Rhode Island BioBlitz and getting a large species count was a challenge. Rocky Point contains a total of 120 acres, though not all of that was accessible for BioBlitz due to the numerous hazards associated with the derelict rides and buildings and active demolition work designed to clear up same. The Science Central was located on the Warwick city park portion, at the southern end of the site, near where the swimming pool used to be.
In the end we had 184 volunteer naturalists, including 27 school children and 13 college students, participate. The weather was cool with rain for much of Friday and over night but the teams did a bang up job resulting in a count of 969 species on just 100 acres in just 24 hours! Event Map.
Results and Related Materials:
Sponsors of RI BioBlitz 2014 include:
City of Warwick
Rhode Island Department of Environmental Management
---